In Action at Force India F1
Well I did it!
In the beginning I had a touch of the shakes!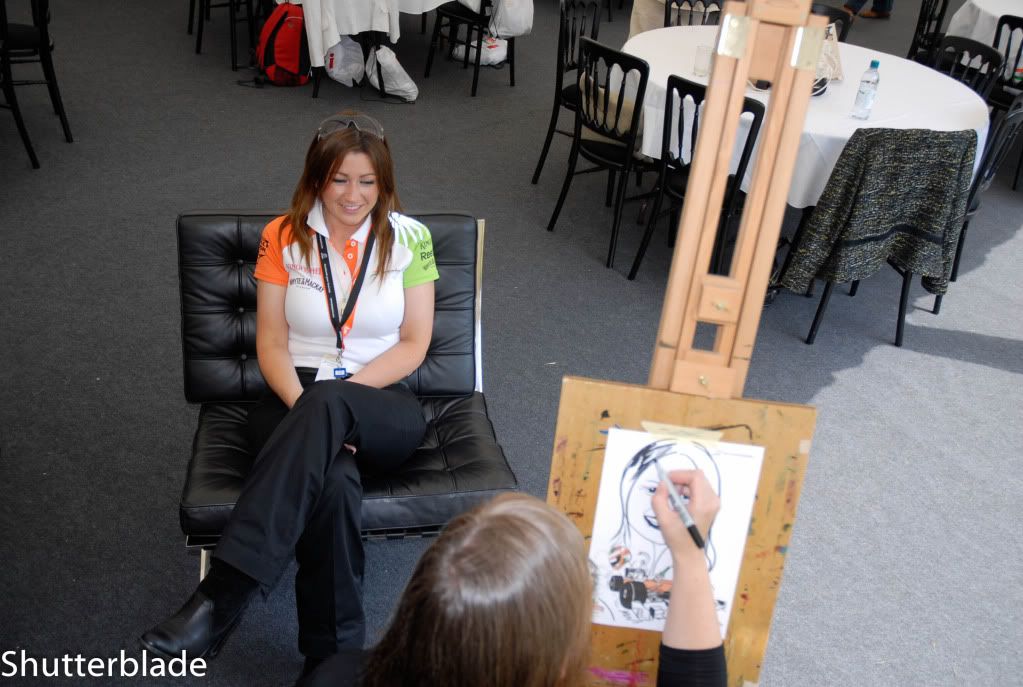 But the finished caricature looked good! Happy victim customer!
Up close and personal!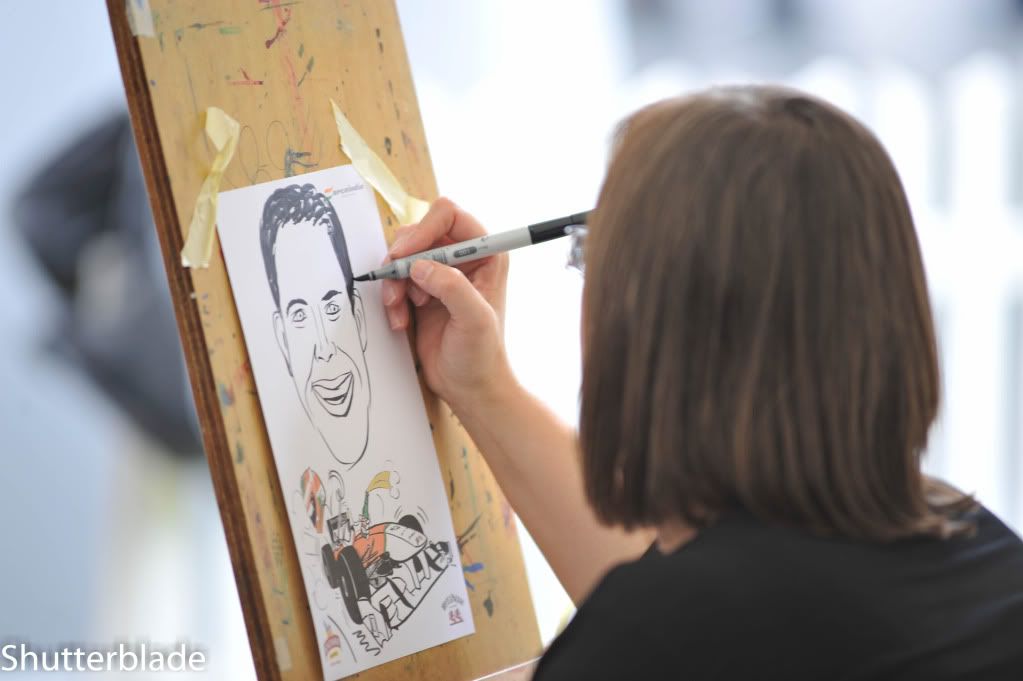 And they kept coming!
I had a steady stream!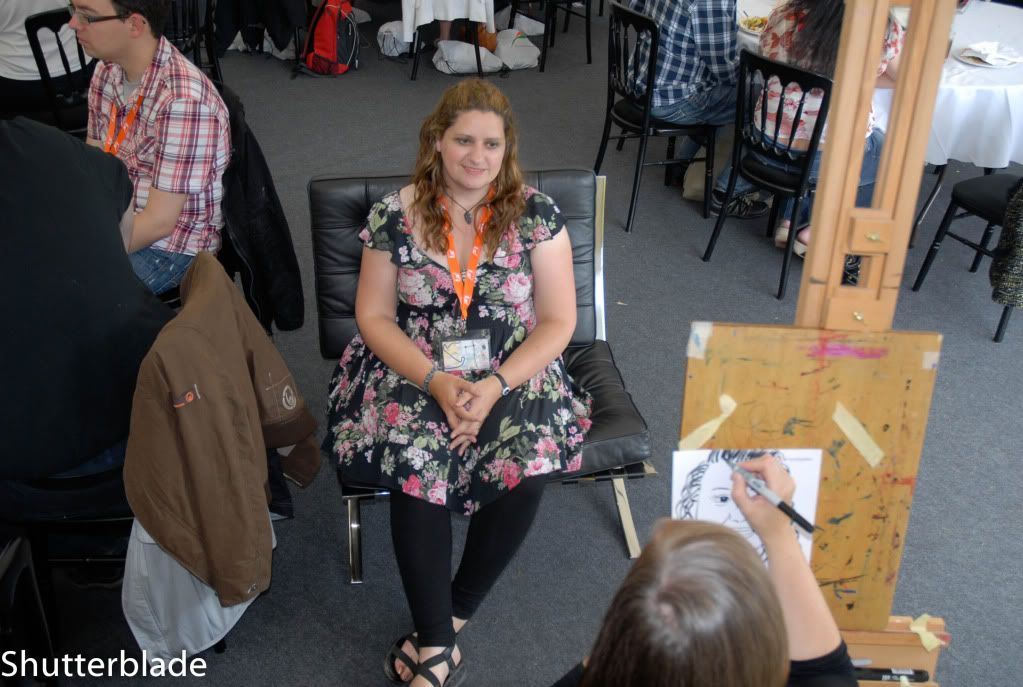 And they kept coming!
Live Caricaturing!
All in all a great way to pass and afternoon/evening! Total count was around 43 people.
And the best bit is they want me back next year!
Clients happy = artist happy!
All photographs courtesy of Sean Ramsell at Shutterblade
Thank you Sean!